What do you do with a wounded wild bird? Adopt it as your own pet?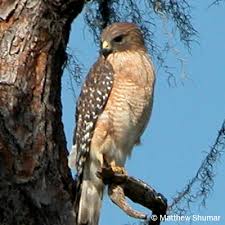 Bird rescue is a noble and worthy endeavor, but it is best to take your feathered friend to a sanctuary where it can be healed and, if possible, re-introduced into the wild. When we lived in California, we found a juvenile red-shouldered hawk that appeared to have been shot in the wing by a neighbor. We wrapped it in a towel and took it to a bird rescue center where it was treated and released.
Wounded birds need specialized care which is often impossible for untrained tender-hearted rescuers to provide.
Sanctuaries do a good job of treating their feathered patients. Here are some lovely residents of Florida's Suncoast Seabird Sanctuary:
This one-winged white pelican goes to school… not to learn but to teach children about wild seabirds and what we can do to protect them and keep their environment safe and healthy. This large bird is a permanent resident at the sanctuary since he would not be able to survive in the wild on his own. If he were a healthy and strong white pelican, he would collaborate with his pelican friends in shallow water to gather fish into the middle of their floating formation so that they could easily scoop up their supper.
The Suncoast Seabird Sanctuary is the largest bird sanctuary in the United States of America and admits more than 10,000 birds each year to be rehabilitated and released back into the wild. It is open every day of the year from 9:00 am until sunset.
"A wonderful bird is the pelican, His beak will hold more than his belican."  "The Pelican" (1910) by Dixon Lanier Merritt